View speaking opportunities. Share your knowledge and build your reputation as a leader in the media, entertainment and technology industries.
Use the filters below to find opportunities of interest or scroll down to view them all.
On-Floor Programs
Advanced Advertising  Pavilion
$2,500+
LOCATED IN SOUTH HALL (UPPER)
A collection of today's leading companies and technology pioneers showcasing the latest innovations and tactics to reach your audiences at the right place at the right time on all the latest platforms.
CineCentral
$4,950+
LOCATED IN CENTRAL HALL
It's the place to learn how to use the latest tools, hear content creators describe their new techniques and workflows, get hands-on with state-of-the-art products, and connect and relax with friends and colleagues.
Connected Media|IP
$12,000+
LOCATED IN SOUTH HALL (UPPER)
Explores the underlying technologies enabling audiences to receive, discover and interact with content across any device, anywhere. Situated in South Hall (Upper) – keeping it at the heart of the Distribution/Delivery/Online Video technology areas – Connected Media|IP continues to be perfectly placed to demonstrate and discuss IP-focused technology including IPTV, OTT, mobile, social and cloud with a focused and engaged audience.
Future of Delivery
$6,000+
LOCATED IN NORTH HALL
Built around an on-floor theater featuring content from industry visionaries looking at topics such as 5G, mobile video, streaming, satellite, IP, LEO satellite, and any other technology impacting the future of distribution and delivery in the media broadcast space.
NAB Show LIVE Studio
$5,000+
LOCATED IN CENTRAL LOBBY
The official live streaming broadcast produced in partnership with Broadcast Beat. Capturing the scope and influence of the Show, NAB Show LIVE presents buzz-worthy moments and hot topics as they happen. Attendees and online viewers will hear how today's leading broadcasters, brands, personalities and solutions providers are bringing inspiration and innovation to the media, entertainment and technology industries.
Esports Experience
$5,000+
LOCATED IN NORTH HALL
Join the world's growing gaming nation and tap into the latest content delivery technologies at NAB Show's biggest eSports and Gaming pavilion to date.
×
All-Badge Access Programs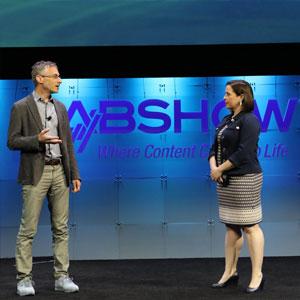 Learning Labs
$5,000+
LOCATED IN NORTH HALL MEETING ROOM N234-236
These sessions offer companies a platform to produce their own content and create a unique educational offering for attendees, clients or even industry training.  Sponsors have 45 or 90-minute options to present in turnkey theater set for 150 including a stage and AV.​
Main Stage
$15,000+
LOCATED IN NORTH HALL
Located on the show floor in the North Hall, the Mainstage is the premiere platform for visionaries, influencers and honorary guests.  
×
Conference Programs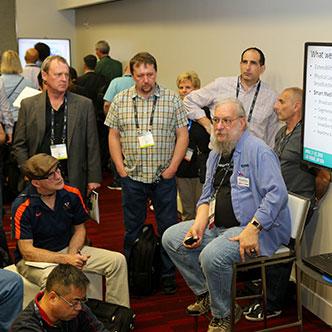 Broadcasting Engineering & IT Conference
$1,995+
LOCATED IN THE NORTH HALL MEETING ROOMS
This renowned program is designed for broadcast engineers and technicians, media technology managers, contract engineers, broadcast equipment manufacturers, distributors, engineering consultants and R&D engineers. Technical presentations consider pressing issues facing today's media professionals, including the ongoing transition to IT and IP-based systems. An emphasis on next-generation systems throughout the media-delivery ecosystem provides the conference with a decidedly forward-looking focus.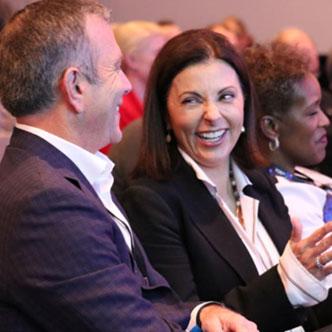 NAB Show Conference
$1,500+
LOCATED IN THE NORTH AND SOUTH HALL MEETING ROOMS
With 100+ sessions to choose from, the NAB Show Conference (formerly the Conference Flex Program) gives you access to thought-leading, unique and powerful industry insights, and the opportunity to build a session lineup that is most valuable to your educational journey.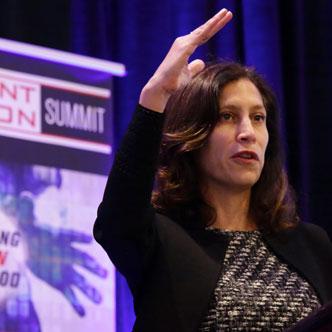 Cybersecurity & Content Protection Summit
$2,500+
LOCATED AT THE WESTGATE
Produced by the Media & Entertainment Services Alliance (MESA) and the Content Delivery & Security Association (CDSA). This half-day event will be held on Saturday, April 10, and will be providing technology and business updates on cybersecurity and anti-piracy initiatives in the film, TV and broadcast industries.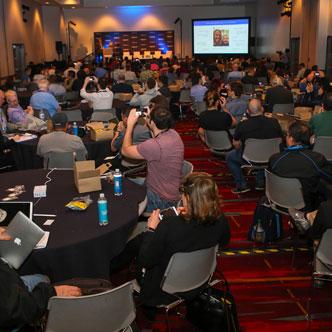 Digital Futures
$4,000+
LOCATED IN THE NORTH HALL MEETING ROOMS
With a sharp focus on driving digital revenue and audience engagement for local media across all platforms, this event is designed for digital officers, managers, GMs, strategists, account managers, and technologists at media companies of all types. From broadcast to print to digital pure-plays, Digital Futures unveils digital trends and strategies, and presents the latest in online business and media technology.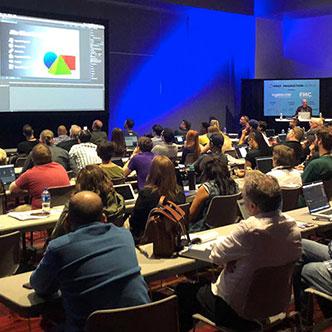 Post|Production World
$7,500+
LOCATED IN THE SOUTH HALL MEETING ROOMS
The world's lead training event for content creators and designers including TV, film and video editors, producers, directors, graphic artists, motion graphics designers and new media specialists. The six-day conference features a variety of training offerings that can help industry professionals enhance their narrative and technical skills through 200+ breakout sessions in categorized tracks.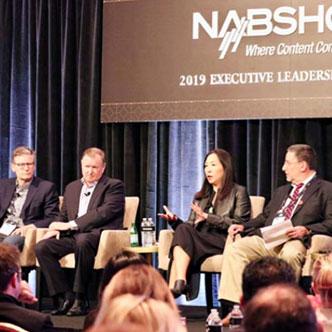 Executive Leadership Summit
$5,000+
LOCATED AT ENCORE AT WYNN LAS VEGAS
An exclusive, invite-only event bringing together key voices and leaders from today's top media, entertainment, technology and advertising organizations for an afternoon of critical dialogue, future-forward conversations and intimate networking.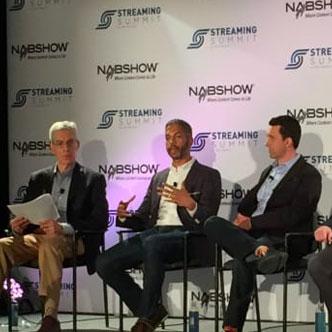 Streaming Summit
$3,500+
LOCATED IN THE NORTH HALL MEETING ROOMS
The two-day conference will feature 100 speakers from the broadcast, media and publishing industries covering the technical and business challenges and opportunities in packaging, monetizing and distributing online video. From ingestion and transcoding, to media management and playback, you'll learn the best way to streamline your workflow and provide the best quality experience. 
×