NAB Show Media Partner Spotlight
The Broadcast Bridge: Learning from the experts at BEITC
Many NAB Shows visitors don't realize that some of the most valuable technical information emanates from BEITC sessions. The job titles of all but one speaker in the conference are all related to engineering, technology, development and research.
This recent feature story from The Broadcast Bridge examines some of the specific sessions and experts presenting at the first two days of this year's BEIT Conference.
Saturday, April 15th
Six of the ten BEIT sessions are about ATSC 3.0. It's where the smartest TV engineers in the industry will gather. Nearly all the on-site sessions are in or near meeting rooms W219-W221. More session details are available here.
The Opening Session begins in room W219-W221 at 10 AM with keynote speaker SMPTE President Renard T. Jenkins and comments from Jungsu Song, VP & CEO of the Korea Radio Promotion Association (RAPA), Lynn Claudy, SVP Technology at NAB and Sam Matheny, EVP and CTO at NAB. Three "Next Gen TV Adoption" presentations moderated by Rick Ackermans, Director of RF and Transmissions Engineering at CBS Television will follow the keynote in the same room.
The "Next Gen TV Adoption" session will begin with "ATSC 3.0 and Public Broadcasting: A Case for Flash Cut," presented by Fred Engel, CTO at PBS North Carolina, Don Smith, Director of New Technologies, Compliance and Planning also at PBS North Carolina, and Bill Hayes, DoE at Iowa PBS.
It will be followed at approximately 11:5 0a.m. by "Lessons Learned from the First Next Gen Datacasting Services," presented by John McCoskey, COO at SpectraRep. At 12:10 p.m., "ATSC 3.0 Hybrid Delivery and Virtual Channels" is scheduled to be presented by Peter Gogas, Director of Engineering at Gray Television.
At 1:30 p.m., TelevisaUnivision's Joe Seccia will moderate sessions on "OTT / Connected TV." Papers included in the sessions he will moderate are presentations on "Traffic Peak Management in Efficiently Designed Telco-CDN" by Gwendal Simon, Distinguished Software Architect at Synamedia. It will be followed by a presentation on "Perceptually-Aware Live VBR Encoding Scheme for Adaptive AVC Streaming," by Christian Timmerer, Assoc.-Prof. & Chief Innovation Officer, Head of Research and Standardization at University of Klagenfurt & Bitmovin.
At 3 p.m. sessions in the category of "National Security Applications of ATSC 3.0," will be moderated by Robert Weller, Vice President, Spectrum Policy at NAB. The first presentation will be "Case Study of Developing an Emission Time Stabilization Proof-of-Concept Prototype for ATSC 3.0-based Broadcast Positioning System (BPS)" by Alex Babakhanov, Director of Sales and Marketing at Avateq Corporation, Mark Corl, SVP Emergent Technology Development at Triveni Digital, Inc., and Tariq Mondal, Vice President, Advanced Technology at NAB.
Sunday, April 16th
The first Sunday BEITC sessions also start at 10 a.m. with "Video Coding Techniques" sessions moderated by Rick Ackermans, Director of RF and Transmission Engineer at CBS-/Paramount. Included in these sessions are presentations on "The Success of Interactive Media Demands that we Rethink how we Develop and Measure the Effectiveness of Compression Standards" by Sean Gardner with AMD.
Gardner's presentation will be followed by "Improving Content-Aware Encoding by Adaptation to 'True Resolution' of the Content" presented by Yuriy Reznik, VP Research & Brightcove Fellow at Brightcove, Inc. At approximately 10:40, "Configuring Versatile Video Coding: Technical Guidelines for Broadcast and Streaming Applications" will be presented by Lukasz Litwic, Research Leader at Ericsson.
"Innovation in Radio" sessions begin at 11:30 a.m. and will be moderated by Roswell Clark, Sr Dir of Radio Engineering at Cox Media Group. The first session is "High-power Digital FM Field Test Project," presented by David Layer, VP Advanced Engineering at NAB. It will be followed by "HD Radio Advanced FM Service Modes: WTLP Field Test Results" presented by David Kolesar, Senior Broadcast Engineer at Hubbard Radio and Paul Peyla with Xperi Inc. Also, Liam Power, Systems Engineer with ONE media will present a "Radio Over ATSC 3.0 Proof of Concept" session.
Sunday at 1:30 p.m. in rooms W216-W218, sessions on "Media and Cloud 1" moderated by Sun Sachs, SVP Product Design, and Engineering at Townsquare Media will begin. First up is a "Case Study: How BBC Studios Leveraged the Cloud for SRT Distribution of Her Majesty the Queen's Funeral," presented by Paul Calleja with Global M and Dan Maloney with Matrox Video. It will be followed by "Software-only Facilities Running on an Asynchronous Framework: A Better Approach for Live Cloud Productions," presented by Richard Cartwright with Matrox Video. "Media and Cloud 1" will conclude with "8 Factors for a Successful Studio Cloud Migration," presented by John Davis with Wheatstone.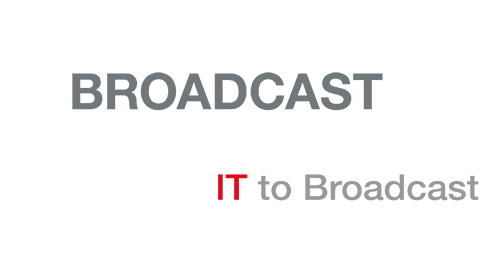 About The Broadcast Bridge
The Broadcast Bridge is a trusted voice of authority with a reputation for exploring the technology that makes media happen… in depth, in detail and with exemplary technical accuracy. Content serves creatives, engineers and management, and examines the physical, asset and data workflows of the whole supply chain.
The Broadcast Bridge will be at NAB Show in the West Hall at W2976.
Learn more at The Broadcast Bridge.