NAB Show Preview
Q&A Series: Visual Storytelling Conference
Kevin Ames has spent decades behind the camera, both as a television videographer and a still photographer. His passion for studio photography, both with film and as a very early adopter of digital capture, has made him a sought-after speaker as an expert in the field.
Kevin will share his knowledge and experience at the Visual Storytelling Conference, a 2-day, multi-track training conference featuring immersive, engaging content with experienced photographers and content creators in the field. In advance of the conference, Kevin offered a photographer's perspective on current industry trends and challenges.
---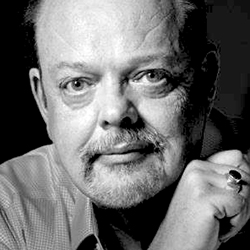 Q. What are the biggest trends impacting the community/industry right now?
Mirrorless cameras are replacing digital single lens reflex cameras (DSLR).
Q. What challenges do media companies need to overcome because of these trends?
The stability of hand-holding a camera when using a screen to compose the image is lacking. Understanding the need for camera stabilization and support — gimbals, SteadyCams and tripods — that has been eroded with the use of phone cameras.
Q. What's one thing you wish more media pros knew about?
Understand how to measure light. Camera meters are just fine when the photographer understands how reflective meters work. As it is, getting the exposure meter to center in the viewfinder does not mean getting the exposure the photographer expects.
Q. What are the top 3 things that attendees should go hunt down on the show floor to expand what they just learned in your sessions? What discussions should they be having with the exhibitors?
Broadcast booths showing green screen and virtual production. Look at the lighting on the green screen and compare it to the lighting on the talent. Lighting is not a secret. It's physics, simple, observable physics.
Exhibitors showing lights. Check out Arri for high-end LED lights in booth C6325. Aputure is another professional LED lighting manufacturer in booth C5335. Rotolight is a more affordable lighting choice in booth C5546. B&H Photo Video & Audio has a great selection of affordable LED lights, light meters and grip in booth C8317.
Movie lighting and grip gear is perfect for still photographers and other visual storytellers.
---
Registration Is Open
Be Part of the Centennial Celebration
Experience the power of possibility. Find solutions from the best and brightest minds in storytelling. From the earliest days of radio to modern times, NAB Show has been THE preeminent event driving innovation and collaboration across the broadcast, media and entertainment industry. And we're just getting started.
Register Now
---